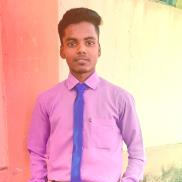 Pune, India
Mar 08, 2022
Member since
Web Designer & Content Writer
About
Web designers
plan, create and code internet sites and web pages, many of which combine text with sounds, pictures, graphics and video clips
. A web designer is responsible for creating the design and layout of a website or web pages. It and can mean working on a brand new website or updating an already existing site.
A content writer is an entry-level job role.
It is the role responsible for writing clear, creative and attractive copies
. It also includes tasks like proofreading and using SEO tools. It is a stepping stone if you are looking to make a career in the Marketing field.
Skills
Desktop Software Development
Ecommerce Development
Game Development
Mobile Development
Product Management
QA & Testing
Scripts & Utilities
Web Development
Animation
Art & Illustration
Audio Production
Brand Identity & Strategy
Graphics & Design
Logo Design & Branding
Motion Graphics
Photography
Presentations
Video Production
Voice Talent
Product Design
Mechanical Engineering
Interior Design
Civil & Structural Engineering
Chemical Engineering
Architecture
3D Modeling & CAD
Email & Marketing Automation
SEM - Search Engine Marketing
SMM - Social Media Marketing
Telemarketing & Telesales
Market & Customer Research
Marketing Strategy
Lead Generation
Public Relations
Academic Writing & Research
Article & Blog Writing
Copywriting
Creative Writing
Editing & Proofreading
Grant Writing
Resumes & Cover Letters
Technical Writing
Web Content
Network & System Administration
Information Security
Database Administration
A/B Testing
Data Visualization
Data Mining & Management
Machine Learning
Quantitative Analysis
Human Resources
Consulting
Accounting & Consulting
Customer Service
Technical Support
Data Entry
Project Management
Transcription
Web Research
Medical Translation
General Translation
Legal Translation
Technical Translation
Criminal Law
AngularJS Developers
Back End Developers
Blockchain Developers
C# Developers
Ecommerce Developers
Front End Developers
Full Stack Developers
Golang Developers
Magento Developers
JavaScript Developers
React.js Developers
Node.js Developers
Mobile App Development
Android Development
IOS Development
Graphics Designers
Bookkeeper
Content Writer
Copywriter
Customer Service Representative
Database Administrator
Data Scientist
Facebook Developer
Game Developer
Information Security Analyst
Logo Designer
PHP Developer
Resume Writer
Sales Consultant
Social Media Manager
Software Developer
Software Engineer
Technical Writer
UI Designer
Web Designer
Wordpress Developer
Writer
Work Experience

No Work Experience Available
Portfolio

No Portfolio Available
Education
OTHER | Achirne Web Designing College
2018 - 2021
Certificate

No Certificate Available
Availability
As needed - open to offers