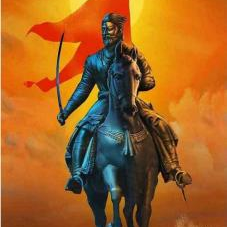 Pune, India
Mar 11, 2022
Member since
About
Basically, a writer is someone who writes for a living, creating fiction (e.g. novels, short stories, scripts for films, theatre and television), non-fiction (e.g. biographies, autobiographies, web content and reference books) or poetry. They often work as freelancers.
The primary purpose of descriptive writing is
to describe a person, place or thing in such a way that a picture is formed in the reader's mind
. Capturing an event through descriptive writing involves paying close attention to the details by using all of your five senses.
Skills
Desktop Software Development
Game Development
Mobile Development
Product Management
QA & Testing
Scripts & Utilities
Web Development
Animation
Art & Illustration
Audio Production
Graphics & Design
Logo Design & Branding
Motion Graphics
Photography
Presentations
Video Production
Voice Talent
Product Design
Interior Design
Architecture
3D Modeling & CAD
Email & Marketing Automation
SEM - Search Engine Marketing
SMM - Social Media Marketing
SEO - Search Engine Optimization
Telemarketing & Telesales
Market & Customer Research
Marketing Strategy
Lead Generation
Academic Writing & Research
Article & Blog Writing
Copywriting
Creative Writing
Editing & Proofreading
Grant Writing
Resumes & Cover Letters
Technical Writing
Web Content
Network & System Administration
Information Security
Database Administration
A/B Testing
Data Visualization
Management Consulting
Accounting & Consulting
Customer Service
Project Management
Transcription
Web Research
Medical Translation
General Translation
Legal Translation
Technical Translation
Criminal Law
Back End Developers
Front End Developers
Full Stack Developers
Magento Developers
Mobile App Development
Android Development
IOS Development
SEO Expert
Graphics Designers
Bookkeeper
Customer Service Representative
Database Administrator
Facebook Developer
Game Developer
Information Security Analyst
Java Developer
Logo Designer
PHP Developer
Resume Writer
Sales Consultant
Social Media Manager
Software Developer
Software Engineer
Technical Writer
UI Designer
UX Designer
Virtual Assistant
Web Designer
Wordpress Developer
Writer
Work Experience

No Work Experience Available
Portfolio

No Portfolio Available
Education
OTHER | Achirne collage
2018 - 2022
Certificate

No Certificate Available
Availability
As needed - open to offers