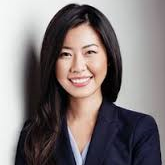 Jaipur, India
Mar 24, 2020
Member since
About
Rendering my services as Database Administrator, Maintenance and Development Team member in your well-reputed organization by making the best use of my analytical and Professional skills and technical expertise in IT for rapid growth of company, goodwill and revenues.
Work History
Required Professional Service Provider
Apr 04, 2020 - Apr 30, 2020
No feedback given
NEEDED ASAP: Wordpress & SEO Expert
Jun 18, 2020 - Jun 30, 2020
I am satisfied with the work which i had received.Its really very good.

Graphic designer needed
Oct 05, 2020 - Oct 29, 2020
It was good.

Needed a video maker
Oct 07, 2020 - Oct 20, 2020
No feedback given
Skills
Web Development
C# Developers
Work Experience
Appirio India Cloud Solutions Pvt Ltd |Database Administrator
2019 - Present
Portfolio

No Portfolio Available
Certificate
Javascript | Power It Solutions
2014 - 2017
Availability
As needed - open to offers