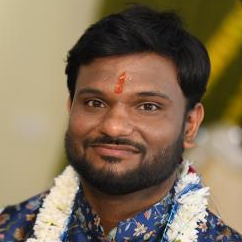 Jaipur, India
Apr 02, 2021
Member since
I am a Proficient Web Developer in Magento, WordPress, PHP and Ajax
About
I am a full-time Web Programmer and Designer, working with the latest web technologies to ensure quality websites. My knowledge of the English language is fluent.
A list of languages/technologies I work with:
- WordPress
- Magento
- Shopify
- PHP
- MySQL, PostgreSQL, SQLite
- AJAX
- JavaScript and jQuery
- HTML(5)
- CSS(3)
- Twitter Bootstrap 3
- C#
I'm always ready to learn something new, too.
Skills
Ecommerce Development
Magento Developers
Work Experience

No Work Experience Available
Portfolio

No Portfolio Available
Certificate

No Certificate Available
Availability
As needed - open to offers