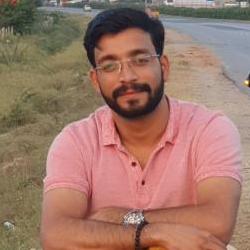 Alwar, India
Nov 03, 2020
Member since
About
I'm Dhirendra Verma, Java Server Side Game Logic Developer with more than 6+ years of experience Mainly into Game Development.
Work History
Need a Java Developer
Nov 03, 2020 - Nov 30, 2020
Very much satisfied with your work.Thank you!

Required game developer
Nov 06, 2020 - Nov 28, 2020
Thank you!Must say you are performing/doing a great job and i am fully satisfied with your work.Best of luck Dhirendra!

Java Server Side game Logic Developer
Nov 03, 2020 - Nov 03, 2020
Job in progress
Skills
Desktop Software Development
Game Development
Product Management
Scripts & Utilities
Web Development
Back End Developers
Full Stack Developers
Work Experience
Xtreme Infosoft Pvt. Ltd. |Java Developer
2014 - 2015
---
Mobzway LLP./B24E Solutions |Senior Java Developer
2015 - 2016
---
Coherent Lab LLP. |Senior Java Developer
2016 - 2017
---
HornetDynamics/iGamingSoft(South Korea) |Lead Java Developer
2018 - Present
Portfolio

No Portfolio Available
Education
B.tech | RTU
2007 - 2011
---
OTHER | CDAC
2012 - 2013
Certificate

No Certificate Available
Availability
As needed - open to offers