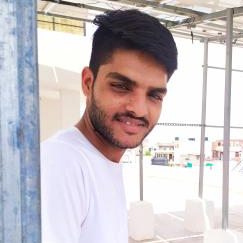 Jaipur, India
Dec 26, 2019
Member since
UI UX (Graphic) Designer And 2d animator
About
I am a Graphic UI/UX & Web Designer Specializing primarily in the Field of Advertising, Re-branding, Website Design, Mobile Applications UI/UX Design.
I am skilled at Creating and Developing Effective and Innovative Designs for Business.
The main objective of my Work is to accomplish the tasks assigned to me and unlocking more opportunities for myself while taking your business to further heights.
Work History
Logo Designer for website
Aug 11, 2020 - Aug 11, 2020
Fast and quick update on my logo. Ready for the next work.
UI/UX Designer
Nov 24, 2020 - Nov 24, 2020
I really liked you designs and cooperation too.Thank you hansraj.
Looking for a travelling website
Feb 05, 2021 - Feb 05, 2021
Job in progress
Logo Animation
Mar 05, 2021 - Mar 31, 2021
Job in progress
Design Task for Web & App
Mar 15, 2021 - Mar 15, 2021
Job in progress
Skills
Web Development
Animation
Art & Illustration
Brand Identity & Strategy
Graphics & Design
Logo Design & Branding
Motion Graphics
Photography
Presentations
Video Production
Web Research
Logo Designer
UI Designer
UX Designer
Web Designer
Work Experience
CoherentLab LLP |UI UX Designer
2019 - Present
Education
OTHER | Maharshi Dayanand Saraswati University, Ajmer
2013 - 2017
Certificate
UI-Ux Designer | Creative hans
2021 - 2022
Availability
As needed - open to offers