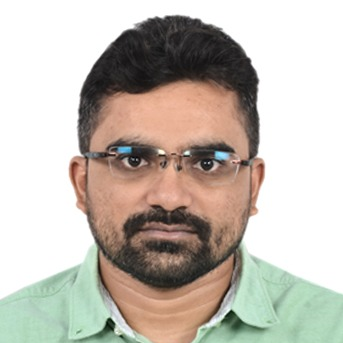 Rajkot, India
Aug 05, 2022
Member since
React Developer and QA Automation Engineer
About
I've always had a natural curiosity for computers & it's operations. As a child, I loved to draw pictures in MS Paint. My passion for computers and programming continued to develop and I soon obtained a computer engineering degree from the C. U. Shah College of Engineering & Technology.
Today, I'm still doing what I love for the last 8 years. As a computer engineer, I have developed software applications in the JAVA and Now I am working as an automation test engineer.
When I'm not working, I'm either spending time with my family, reading books, or solving puzzles.
I am always interested to learn about new career opportunities. So, I have started learning React.js and Solidity to become a smart contract developer.
Specialties: Java, Selenium, Appium, CI/CD
Other Skills: React, Javascript, Typescript
Skills
QA & Testing
Web Development
Email & Marketing Automation
Front End Developers
React.js Developers
Java Developer
Work Experience
Sohum Techinnovations (P) Ltd |Application Developer
2014 - 2015
---
Imprecare Complete IT Solution |Lead Software Developer
2015 - 2017
---
STERLITE TECHNOLOGY LIMITED |Test Automation Engineer
2018 - 2020
---
MVP Ventures |Quality Assurance Automation Engineer
2020 - 2022
Portfolio

No Portfolio Available
Education
B.tech | C. U. Shah University
2010 - 2014
Certificate

No Certificate Available
Availability
As needed - open to offers