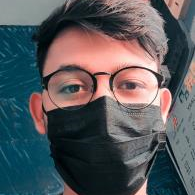 Bhubaneshwar, India
Mar 04, 2022
Member since
Frontend developer | ReactJs | NextJs | React Native
About
I'm a frontend web and mobile developer with experience in building websites/web apps for multiple startups. - I'm experienced developer in React.js, Next.js, React Native, Javascript .
I've also worked with Express, Firebase, Node, Web-Sockets, Redis, and many more.
I've built realtime scalable chat apps, social media app with realtime notifications, e-commerce apps, billing apps and much more.
- If you wanna discuss your project, please do reach out.
- Regular communication is really important to me, so let's keep in touch!
Skills
Mobile Development
Web Development
Ecommerce Developers
CSS Developers
Front End Developers
JavaScript Developers
React.js Developers
Mobile App Development
Android Development
IOS Development
Work Experience

No Work Experience Available
Portfolio

No Portfolio Available
Education

No Education Details Available
Certificate

No Certificate Available
Availability
As needed - open to offers