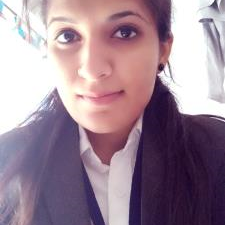 Pune, India
Apr 08, 2021
Member since
About
I have handled helpdesk and email box management for 3 years. Also handled dealer management process. I have ability to handle a project.
I have knowledge of excel. I have also knowledge of voice process. Know about how prepare PO cover note.
Also some knowledge of accounts receivable. Know about invoice process in SAP.
Skills
Data Entry
Project Management
Customer Service Representative
Work Experience

No Work Experience Available
Portfolio

No Portfolio Available
Education
OTHER | Savitribai phule pune university
2016 - 2018
Certificate

No Certificate Available
Availability
As needed - open to offers