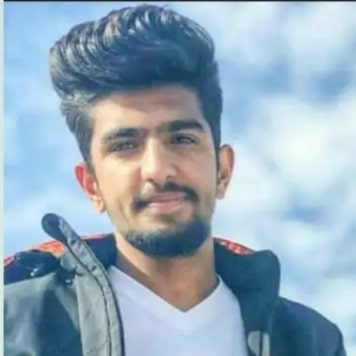 Ludhiana, India
Aug 15, 2022
Member since
Accountant and Freelancer
About
As a student of MBA in Finance and Marketing, I can assure you that the work will be done in a completely good manner.
I also have experience in MS Office so there will be no issue with excel and word.
I have also done the adobe photoshop course. So there will be 100% accuracy.
Hope you find this message and contact me soon.
Puneet
Skills
Email & Marketing Automation
Telemarketing & Telesales
Market & Customer Research
Marketing Strategy
Public Relations
Academic Writing & Research
Article & Blog Writing
Copywriting
Creative Writing
Editing & Proofreading
Resumes & Cover Letters
Web Content
Human Resources
Management Consulting
Consulting
Accounting & Consulting
Customer Service
Data Entry
Project Management
Transcription
Web Research
Corporate Law
Ecommerce Developers
Bookkeeper
Content Writer
Copywriter
Customer Service Representative
Database Administrator
Data Scientist
Facebook Developer
Logo Designer
Resume Writer
Sales Consultant
Social Media Manager
Writer
Work Experience
Accounting solutions |Data analyst
2020 - 2022
Portfolio

No Portfolio Available
Certificate
MS Office, BUSY, TALLY, TYPING | CTS INFOTECH
2021 - 2021
Availability
As needed - open to offers