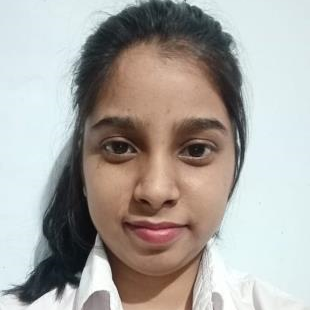 Bareilly, India
Jan 15, 2022
Member since
Working professional with the experience of about 1.5yrs as a software Engineer
About
I have total of 1.5 years of experience as a software Engineer.
Myntra designs Pvt Ltd (6months):
Working as a Frontend developer on the organisation's main application.
Tech stack: Typescript, React Native/JS, GIT and JIRA.
Dolcera ITES(1yr) :
I had worked in this organisation for about 1 year as a Full stack developer. Worked mainly of the organisation's tools, integrating features and added more services end to end.
Tech stack - ReactJS, Php, python, PostgreSql, git and Apache Solr.
Technical skills : C/C++, MySql/PostgreSql, ReactJS/Native, PHP, Python and git.
Other soft skills : Microsoft word, draw.io, Microsoft Excel.
Skills
Desktop Software Development
Web Development
Presentations
Academic Writing & Research
Resumes & Cover Letters
Technical Writing
Database Administration
Human Resources
Consulting
Accounting & Consulting
Data Entry
Project Management
Transcription
Web Research
CSS Developers
Front End Developers
Full Stack Developers
JavaScript Developers
React.js Developers
Bookkeeper
Database Administrator
PHP Developer
Python Developer
Resume Writer
Software Developer
Software Engineer
Technical Writer
Work Experience
Myntra Designs Pvt Ltd |Software Engineer
2021 - Present
---
Dolcera ITES |Software Engineer
2020 - 2021
Portfolio

No Portfolio Available
Education
M.tech | Maulana Azad National Institute of Technology
2018 - 2020
---
B.tech | Maharshi Dayanand University
2014 - 2018
Certificate

No Certificate Available
Availability
As needed - open to offers