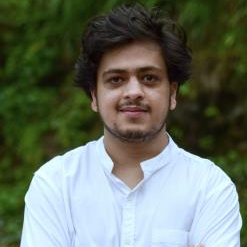 Shimla, India
Jul 24, 2022
Member since
About
Hey there. I am a Software Engineer, I specialize in Web Development using Java full stack with Spring Framework, MERN stack and DevOps tools like Docker and AWS. I also have 5 year experience in php web development. As web development has HTML, CSS, JavaScript as its base, I specialize in them as well.
As for the Educational background, I have a Computer Engineering Diploma (Polytechnic) and B.tech Degree in Computer Science Engineering.
I'm also a photographer which allows me to work with Image Editing tools like Adobe Photoshop, Adobe Lightroom etc.
To to summarize, my skills includes:
(1) HTML, CSS, JavaScript, Bootstrap,
(2) Java Core and Spring Framework, Hibernate, JPA
(3) MERN stack, i.e, MongoDB, ExpressJS, ReactJS, NodeJS,
(4) Databases: MongoDB, MySQL
(5) Deployment: AWS Amplify, AWS EC2, Docker.
(6) Photography, Photo Editing using Adobe Photoshop and Adobe Lightroom
Skills
Ecommerce Development
Web Development
Graphics & Design
Photography
Video Production
Technical Writing
Technical Support
Data Entry
Project Management
Transcription
Web Research
Technical Translation
Back End Developers
Ecommerce Developers
DevOps Engineers
CSS Developers
Front End Developers
Full Stack Developers
JavaScript Developers
React.js Developers
Node.js Developers
Content Writer
Copywriter
Java Developer
PHP Developer
Technical Writer
UI Designer
Web Designer
Work Experience
Paxcom |Software Engineer
2022 - Present
Portfolio

No Portfolio Available
Education
B.tech | Jaypee University of Information Technology
2019 - 2022
---
OTHER | Govt. Polytechnic Hamirpur
2016 - 2019
Certificate
Six weeks online training on Angular | Internshala Trainings
2021 - 2021
Availability
As needed - open to offers