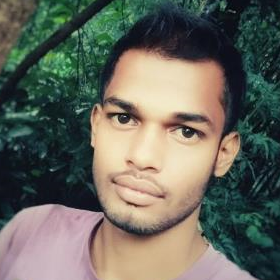 Kolkata, India
Oct 14, 2021
Member since
Full Stack Web Developer | PHP | SEO Expert :)
About
A website is a solution to a problem. You want to get results!
The truth is that a beautiful website with no purpose will achieve nothing more than getting lost in cyberspace.
Your website must have a purpose. The goal is to attract more clients, increase sales, and build an audience. I can help.
Let's build a website that attracts more customers, leads, sales, and conversions using my unique, yet simple approach.
Not only will your website be absolutely stunning, but it will also have a purpose.
I have created and designed professional websites for clients ranging from Shark Tank winners, celebrity chefs, entrepreneurs, and small businesses. I specialize in keeping visitors focused and interested. The longer they hang around, the more good things will happen for your business.
Let's build something together.
Skills
Web Development
AngularJS Developers
Back End Developers
Blockchain Developers
CSS Developers
Front End Developers
Full Stack Developers
JavaScript Developers
SEO Expert
Content Writer
Copywriter
Database Administrator
PHP Developer
UI Designer
UX Designer
Web Designer
Writer
Work Experience
DE TECHNICAL |middle
2017 - Present
Portfolio

No Portfolio Available
Education

No Education Details Available
Certificate

No Certificate Available
Availability
As needed - open to offers