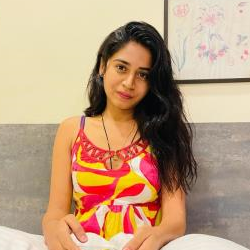 Mumbai, India
Jul 21, 2022
Member since
About
Dear Hiring Manager,
I am writing to apply for the Market Research Analyst position with Nileson Company. I
possess seven years of call center experience with increasing responsibility and enjoy the fastpaced ever-changing environment tremendously.
As a Call Center Representative for nileson I do daily calls from customers and work to assist them
and also take surveys about particular subject . I am organized and pay great attention to detail. My
positive demeanor and friendly phone voice help to put customers at ease and to calm frustrated or
agitated callers. I think well on my feet and am a natural problem solver.
My interpersonal skills and ability to communicate clearly have served me well as a Call Center
Representative. Previous supervisors have praised my professionalism and I have earned
promotions and bonuses for my work.
I am an effective communicator and feel confident that I am a standout candidate for your Call
Center Representative position. Please do not hesitate to contact me by phone or email at your
earliest convenience to arrange an in-person meeting. I look forward to speaking with you and
thank you for your consideration.
Sincerely,
Rashmi
Skills
Market & Customer Research
Human Resources
Customer Service
Data Entry
Web Research
Copywriter
Work Experience
Nileson market Research |Market Research Analyst
2017 - 2021
Portfolio

No Portfolio Available
Education
OTHER | weligenkar instituted of managment
2017 - 2019
Certificate

No Certificate Available
Availability
As needed - open to offers