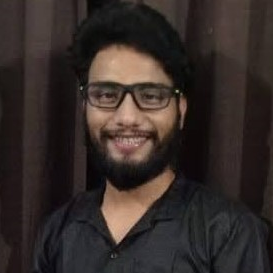 Gurgaon, India
Nov 16, 2021
Member since
Senior Software Engineer and Team Lead
About
I'm working as a freelancer with a bunch of people as an agency in various fields. Basically, we are working in technical zones and I'm leading up the team and in all the aspects.
I'm having 5+ years of experience in Software Engineering so I'm much aware of the things that happen inside and outside of the cycle of software Engineering.
Basically, we deal in the following services::
1. Software Development
2. Ecommerce Web Development
3. Training in IT services and languages (Python, Java, C, Machine Learning, Data Science)
4. Project Management
5. Recruitment
6. Consulting
If anyone wants any other specific service we can go ahead with that also.
Skills
Desktop Software Development
Ecommerce Development
Mobile Development
Product Management
QA & Testing
Scripts & Utilities
Web Development
Animation
Graphics & Design
Logo Design & Branding
Data Visualization
Data Extraction / ETL
Machine Learning
Quantitative Analysis
Human Resources
Consulting
Customer Service
Technical Support
Project Management
AngularJS Developers
Back End Developers
Ecommerce Developers
Front End Developers
Full Stack Developers
JavaScript Developers
SEO Expert
Database Administrator
Data Scientist
Python Developer
Social Media Manager
Software Developer
Software Engineer
UI Designer
UX Designer
Wordpress Developer
Work Experience
Renewbuy |Software Engineer
2017 - 2019
---
GroupM |Senior Software Engineer
2019 - Present
Portfolio

No Portfolio Available
Education
B.tech | AKTU
2013 - 2017
Certificate

No Certificate Available
Availability
As needed - open to offers