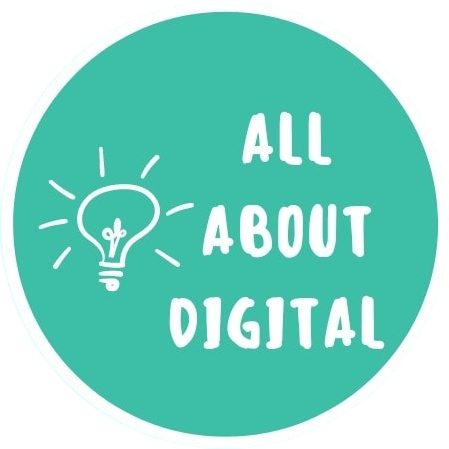 Kolkata, India
Sep 14, 2022
Member since
Digital Marketing and Software Development Company
About
AAD is a contemporary digital marketing agency. List your business, market your content, and rank on Google with All About Digital.
End-to-end Digital marketing & Web devolvement services!
All About Digital is an India-based company specializing in strategic & also creative digital marketing & web devolvement solution for small & large businesses.
AAD has always been at the leading edge of driving innovation in the digital marketing industry. Our record is at adding value to our services through reduced time to market, high quality, and technologically innovative processes. Satisfied client across the globe bears testimony to the quality and reliability we provide at competitive costs.
• 100+ projects delivered
• 3+ years of experience transforming ideas into reality
• 10+ highly talented developers, designers, and digital marketers from around India
AAD is the perfect solution for growing your business digitally. Crafted, coded, and spread with passion. At All About Digital, our core services include:
• Search Engine Optimization (SEO)
• Social media Marketing (SMM)
• Social Media Optimization (SMO)
• Pay Per Click (PPC)
• Local Business Marketing
• Graphic Design
• Logo Design
• Poster Design
• GMB & GLL
• Email Marketing
• Video Editing
• Web Design
• Web Development
• App Development
• E-commerce Software Development
• IOS Application development
• Custom Software Development
• Payment Gateway Integration
• Mobile Application Development
• CRM Customization
AAD's growing team is a significant determinant of its augmentation. AAD has a well-knit team comprising over 10+ self-motivated professionals including Seo, SMM & PPC expert, Android developers, Web Developers, Graphic Designers, Content writers, and Online Marketing Professionals to take care of the development and maintenance of your projects.
Innovation starts with a powerful vision.
Let's work together to breathe life into your digital ideas.
Founded: 2021
Skills
Desktop Software Development
Ecommerce Development
Mobile Development
Web Development
Graphics & Design
Logo Design & Branding
Article & Blog Writing
Creative Writing
Web Content
Information Security
ERP / CRM Software
Database Administration
Ecommerce Developers
Front End Developers
Mobile App Development
Android Development
IOS Development
SEO Expert
Graphics Designers
Content Writer
Customer Service Representative
Database Administrator
Facebook Developer
Java Developer
Logo Designer
PHP Developer
Resume Writer
Social Media Manager
Web Designer
Wordpress Developer
Writer
Work Experience

No Work Experience Available
Portfolio

No Portfolio Available
Education

No Education Details Available
Certificate

No Certificate Available
Availability
As needed - open to offers