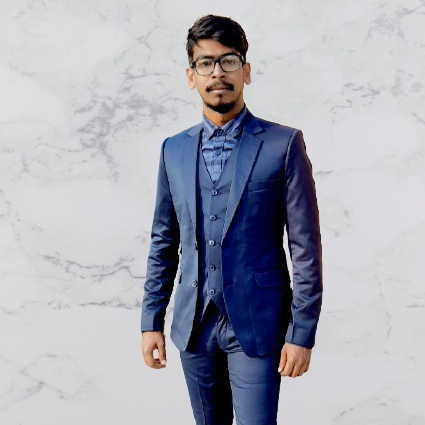 Kolkata, India
May 04, 2021
Member since
Senior Full Stack App & Web Developer
About
Why Select me :
* Highly Experienced
* 24/7 Availability
* Unlimited Edits/Revisions
* Quick Response
* Smooth Communication
* Satisfaction Guaranteed
* Delivery in time.
* Open to negotiate
I began my freelancing journey with a web and app developer with a vast array of knowledge in many different front-end and back-end languages, responsive frameworks, databases, and best code practices. My objective is simply to be the best web developer that I can be and to contribute to the technology industry all that I know and can do. I am dedicated to perfecting my craft by learning from more seasoned developers, remaining humble, and continuously making strides to learn all that I can about development. I believe that my understanding of problem-solving and complex algorithms are also skills that have and will continue to contribute to my overall success as a developer.
I am proficient and experienced with full-stack web Development :
* Frontend - HTML/CSS/Bootstrap, React.js, Redux, Angular.js, Angular 2, 4,
5, 6, jQuery, Material Design, Bootstrap
* Backend - Node.js, Express, PHP, Firebase, Python
* Framework - React Native, Laravel, Drupal, Django
* Database - Firestore, MongoDB, Postgre, MySQL
* Native Mobile - Objective-C, Swift, Java
Skills
Ecommerce Development
Game Development
Mobile Development
QA & Testing
Web Development
Brand Identity & Strategy
Graphics & Design
Logo Design & Branding
Academic Writing & Research
Article & Blog Writing
Copywriting
Creative Writing
Editing & Proofreading
Technical Writing
Web Content
ERP / CRM Software
AngularJS Developers
Back End Developers
Ecommerce Developers
DevOps Engineers
CSS Developers
Front End Developers
Full Stack Developers
Magento Developers
JavaScript Developers
React.js Developers
Node.js Developers
Mobile App Development
Android Development
IOS Development
SEO Expert
Content Writer
Game Developer
Java Developer
Logo Designer
PHP Developer
Python Developer
Software Developer
Software Engineer
Technical Writer
UI Designer
UX Designer
Web Designer
Wordpress Developer
Writer
Work Experience
Elrising |Senior Full Stack App And Web Developer
2019 - Present
---
Granicus |Full Stack Web Developer
2018 - 2019
---
Flyrobe |Front End Developer
2018 - 2019
Education
B.tech | MAKAUT
2014 - 2018
---
OTHER | WBBHSE
2012 - 2014
---
OTHER | WBBSE
2010 - 2012
Availability
As needed - open to offers