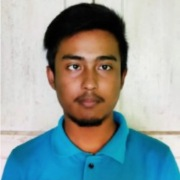 Guwahati, India
Jul 16, 2022
Member since
Android Machine Learning and Web Developer and Certified Photoshop Graphics Designer
About
Myself Bishal Hazarika and I have expertise in Android app development using Flutter, Web development, Machine Learning alogorithms like Image Detection/Classification (CNN) , Natural Language Processing. I am an Certified Tensorflow Developer by Google's DeepLearning.Ai. Along with this I am also a certified PHOTOSHOP editor with expertise in Vector Art, Graphics design, Logo and Banner design. I am also quite fluent in Video Editing using Davinci Resolve.
Notable CS Projects:
1. A Local Language Translator : It translates a local language (Karbi) of Assam to its english counterpart using CNN algorithm. A Android app is also designed for this.
2. 10 + dynamic website design as project and hackathons
3. E Commerce cum E Learning Website + App
Graphics Designing skills:
1. Vector Art
2. Logo Design
3. Banner and poster
4. Video Editing
I am also a part time writer and loves to write articles related to new technologies.
Skills
Desktop Software Development
Mobile Development
Web Development
Graphics & Design
Logo Design & Branding
Video Production
Article & Blog Writing
Technical Writing
Data Visualization
Machine Learning
CSS Developers
Full Stack Developers
React.js Developers
Mobile App Development
Android Development
Graphics Designers
Database Administrator
Data Scientist
Logo Designer
Python Developer
Resume Writer
Software Developer
Software Engineer
Technical Writer
UX Designer
Web Designer
Wordpress Developer
Work Experience
Microsoft |MS Learn Student Ambassador
2022 - Present
---
Smart India Hackathon 2022 |SIH 2022 Finalist
2022 - Present
---
RCPL IIT Kanpur |Python and Linux Administration Intern
2021 - 2021
Portfolio

No Portfolio Available
Education
B.tech | Gauhati University
2020 - 2024
Availability
As needed - open to offers