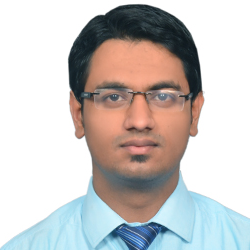 Gurgaon, India
Nov 21, 2021
Member since
Indian Chartered Accountant with over 6 years of experience in accounting and auditing
About
CA Vikas Chaudhary (India)
ACA, ACCA Affiliate, M.Com (F&T), B.Com(Hons), CS(Inter)
Chartered Accountant with over 6 years of proven work experience in the area of
- Accounting and Book keeping (Indian GAAP, IND AS, IFRS, IFRS as endorsed in KSA)
- Statutory Audit (Indian GAAP, IND AS, IFRS, IFRS as endorsed in KSA)
- Income Tax Audit as per the provisions of Income tax Act, 1961 .
Area of Specialization: Statutory Audit (Indian GAAP, IND AS, IFRS, IFRS as endorsed in KSA)
Currently working in EY GDS team. My role largely involves
working with Global Quality network on the various quality initiatives of the firm.
Before EY, I was associated with KPMG India in statutory audit department for more than 3 years. Prior to KPMG, I was associated with Mazars India in statutory audit vertical for over 4 years.
What makes me different :
- Optimistic;
- Quick learner;
- Sincere;
- Team leader/ player;
- Adaptable to changes;
- Mobility;
- Determined;
- Strong Character with willingness to do well;
- Good analytical & inter-personal skills;
- Problem-solving attitude with strong commitment to Quality and hard work.
You can reach me either through this profile or by phone at +91-98 680 670 99 or email id- cavikask@gmail.com
Skills
Management Consulting
Consulting
Accounting & Consulting
Data Entry
Project Management
Bookkeeper
Work Experience
KPMG India |Assistant Manager
2016 - 2019
---
EY |Manager
2019 - Present
Portfolio

No Portfolio Available
Education
OTHER | Indira Gandhi National Open University
2018 - 2020
---
OTHER | The Institute of Chartered Accountants of India
2011 - 2015
Certificate
Accounting | Linkedin
2021 - 2021
---
Excel | Linkedin
2021 - 2021
Availability
As needed - open to offers