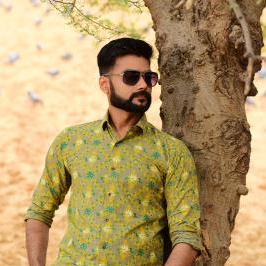 Jaipur, India
May 12, 2020
Member since
3D Artist and Video Editor
About
Creative and detail-oriented 3D and VFX Artist with a comprehensive background in the digital arts, including interior design, exterior design, product design, wedding setup design, exhibition stall design, video editing, video presentation and VFX. Self-motivated and smart-working professional accustomed to performing well under pressure and completing all projects within schedule. Looking for and is open to any interesting opportunities in 3D design and video projects.
Work History
Editor needed for short promotional videos
Sep 15, 2020 - Sep 30, 2020
Good Work Kapit! I really Thank you for the great communication and quality work. I will definitely get back to you with some other work soon.
Logo to be animated
Sep 15, 2020 - Sep 17, 2020
Good Job again. Thank you!
3D Modeling for stadium
Oct 23, 2020 - Oct 28, 2020
Job in progress
Skills
Animation
Art & Illustration
Audio Production
Graphics & Design
Motion Graphics
Presentations
Video Production
Product Design
Interior Design
3D Modeling & CAD
Work Experience
EAST India Pvt. Ltd. |Graphics Designer
2005 - 2006
---
EAST India Pvt. Ltd. |3D Artist
2007 - 2009
---
YDI Intreactives |3D Architecture & 3D Wedding Set Design
2010 - 2011
---
Perfect K Studios |3D Architecture & 3D Wedding Set Design
2011 - 2012
---
Saksham Events |3D Architecture & 3D Wedding Set Design
2012 - 2012
---
Sam Movies |3D Architecture & 3D Wedding Set Design
2013 - 2015
---
The 3D Pixel |3D Architecture & Video Editing and VFX Artist
2015 - 2020
Education
OTHER | Arena Animation
2005 - 2008
Certificate
Diploma in Advanced Animation from Arena Animation. | Arena Animation
2005 - 2008
Availability
As needed - open to offers