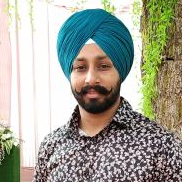 Chandigarh, India
Nov 18, 2020
Member since
About
I am a very experienced SEO and ORM expert and offer all that is needed to get a web site ranking very well, so see below for all of the details.
I offer SEO services that are needed to rank a web site well in the search engines . Just send me an invite if you would like my thoughts on your SEO and I can then check your rankings and back link profile and advise on what is needed.
I also offer individual services that can be used to improve your SEO so I will describe each below (in the order they should be done) so that you can decide which are needed for your web site :
Keyword Research
The first thing that you need to know is which keywords to target with your web site, the search volume can vary wildly between keywords and some are much more competitive than others and so this service will find all of the best keywords for your web site (I use all of the best sources) and provide the data that you need to choose keywords.
Competitor Analysis
As well as keyword research it is also usually very wise to research your competitors to find where they are getting their traffic. So this includes all of the keywords that they rank for and use on Google Adwords so it's the majority of their traffic for most online businesses so it provides a great insight and data that you can use to replicate their success. This can also include back link analysis so that you can see all of their best links and get some for yourself so that you can likely replicate their rankings too.
On-Site Audit
Before you start any link building it is important to make sure that your web site has no SEO errors and is optimised well. So this report will show you all of the errors that are affecting your SEO so that you can easily fix them, I also offer a Premium audit which analyses your competitors and tells you how to better optimise your web site in comparison to theirs.
So those are the best steps to take before any link building or promotion is done, it's important that you have the right keywords and a well optimised web site in place before you start link building. When you do this though you need to make sure that you have a large proportion of brand and URL anchor text in your back link profile so start with diversity links which builds those up naturally before building strong links.
I will provide you a full monthly Local or Global SEO services .
For ORM
If you have Ripoff Report, Scams, negative reviews and complaints about your Personal/Business/Firm/Company/Agency?
If your business is also facing issues like this, and you're clueless how to counter these negative results, my this service can help you. In online world your brand is everything. If your brand gets damaged, you will have to pay a heavy price for it. That's when the role of online reputation management comes into play. I have successfully worked with many businesses, celebrity and I can help you too
So Don't Worry, I will push back OR remove your negative sites OR Links on back-pages on Google & other Search engines. Also post positive content so that it higher in Top Google search result.
Social Media Marketing
I have been a social media manager now for over 6 years. I have worked with various clients from big brands, small businesses and start-ups.
I like to work with each of my clients and come up with a strategy together that works for their business. I will create your Social Media Marketing Plan and offer management of core social media channels for your brand.
My strengths are curating content, engaging with customers/influencers/celebrities and driving sales.
If you are serious about your business growth online and want to stand out from the crowd please send invite today.
Skills
Web Development
Graphics & Design
Logo Design & Branding
Email & Marketing Automation
SEM - Search Engine Marketing
SMM - Social Media Marketing
SEO - Search Engine Optimization
Lead Generation
Article & Blog Writing
Technical Writing
Web Content
Data Entry
Project Management
SEO Expert
Work Experience
SPP Infotech Pvt.Ltd |Digital Marketer
2015 - Present
Portfolio

No Portfolio Available
Certificate

No Certificate Available
Availability
As needed - open to offers