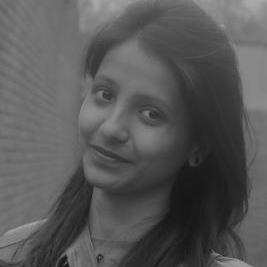 New Delhi, India
Aug 29, 2022
Member since
About
I am an Architect currently living in New Delhi, India. I love to read and I am really passionate about works of fiction and poetry.
The greatest compliment I have received in my field is that I am sincere- about my work, about my life. Designing is a part of my life.
I feel that logos are not just a brand identity. They are much more personal and this is why I love to design.
Feel free to reach out to me:
riyachoudhury2512@gmail.com
Skills
Graphics & Design
Logo Design & Branding
Logo Designer
Writer
Work Experience
team3 |Architect
2021 - Present
Portfolio

No Portfolio Available
Education
OTHER | Shri Mata Vaishno Devi University
2016 - 2021
Certificate

No Certificate Available
Availability
As needed - open to offers