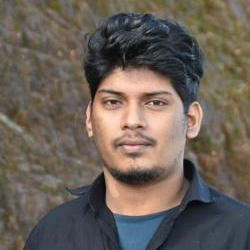 Thiruvananthapuram, India
Jan 17, 2022
Member since
About
I am professional web designer with the experience of 5 years. i aware about new technologies and prefer better customer satisfaction.
As a Web designer i will create the look, layout, feel, functionality and features of all the websites i developing. I will work on developing new websites and on enhancing our existing Web properties.
You will work closely with our creative directors, project managers, strategists and other design team members to develop specifications and make adjustments regarding the use of new and emerging Web technologies.
Skills
Graphics & Design
Logo Designer
UI Designer
Web Designer
Work Experience

No Work Experience Available
Portfolio

No Portfolio Available
Education

No Education Details Available
Certificate

No Certificate Available
Availability
As needed - open to offers