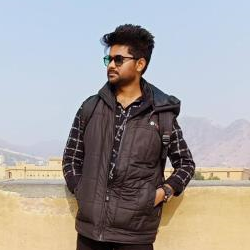 Jaipur, India
May 11, 2020
Member since
About
Hi! I am a SEO Expert with more than 4+ years of experience in improving traffic, ranking, branding and conversions for websites.
Strategy and Implement Paid Campaigns (Google, Facebook, Linkedin, Quora)
• Content Marketing
• Search Engine Optimization (SEO)
• Search engine algorithms and ranking strategies.
• ASO - App Store Optimization & Tracking
• Site Health Management ( Google Search Console )
• Web Analytics (Google Analytics - Event Tracking etc)
• Lead generation Through Social Channels and PPC
• Website Planning and Development Process
• YouTube Marketing and Monetizing
• Landing Page Optimization
Work History
Required a Digital Marketing Expert
Aug 17, 2020 - Aug 17, 2020
Thank you for your great work. I really like your way of communication and quick response with an update.
Need Asp.Net Developer
Aug 24, 2020 - Aug 28, 2020
Good Job.
Skills
SEM - Search Engine Marketing
SMM - Social Media Marketing
SEO - Search Engine Optimization
Lead Generation
Work Experience
Coherent Lab |SEO Expert
2016 - 2019
Certificate
SEO Expert | SEMrush
2019 - 2020
Availability
As needed - open to offers