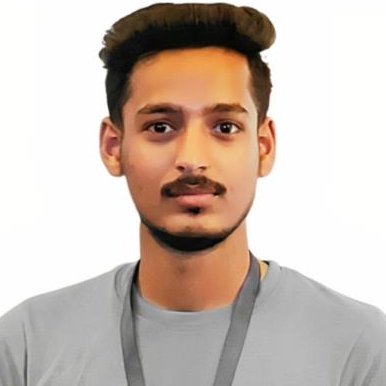 Allahabad, India
Jun 08, 2021
Member since
Web Developer, Data Scientist, Python Developer
About
I have a comprehensive understanding with Data Science topics that include machine learning, deep learning, and reinforcement learning. In addition, I can develop real life projects using machine learning algorithms.
Moreover, I can tutor reinforcement learning, machine learning, and deep learning for anyone who has little to no background. I can as well tutor Python from absolute beginners to become professionals.
• Developed First order motion project using Generative adversarial network (GAN)
• Developed a system to classify face expressions using CNN.
• Programming Skills: C, C++, Python, Java, Lex, Yacc, Octave
• Web Development: HTML, CSS, PHP, Django
• Database: MySQL
• Libraries & Analytics: NumPy, Matplotlib, Scikit-learn, Pandas, TensorFlow, Keras, OpenCV
• Software's: LaTeX, Adobe Photoshop, Filmora, Canva, Android Studio
Work History
Assistance simplifying and passing a ML code from Google Colab to Jupyter Notebook
Aug 29, 2021 - Aug 29, 2021
Utkrisht was very willing and helpful. I perceived his honesty from the very preliminar talks and the job accomplished was more than what expected. Thank you Utkrisht, God bless you.
Skills
Ecommerce Development
QA & Testing
Web Development
Graphics & Design
Logo Design & Branding
Motion Graphics
Photography
Presentations
Email & Marketing Automation
Copywriting
Creative Writing
Editing & Proofreading
Resumes & Cover Letters
Technical Writing
Data Visualization
Data Extraction / ETL
Data Mining & Management
Machine Learning
Customer Service
Technical Support
Data Entry
Transcription
Web Research
CSS Developers
Front End Developers
Full Stack Developers
JavaScript Developers
Content Writer
Copywriter
Data Scientist
Logo Designer
Python Developer
Resume Writer
Sales Consultant
Social Media Manager
Virtual Assistant
Web Designer
Wordpress Developer
Writer
Work Experience

No Work Experience Available
Portfolio

No Portfolio Available
Certificate

No Certificate Available
Availability
As needed - open to offers