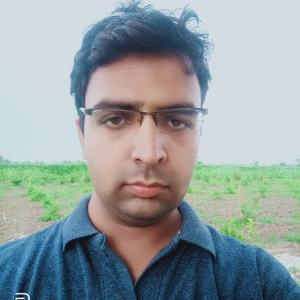 Chandigarh, India
Jul 24, 2022
Member since
About
I am a web designer/developer having over 9 years of designing/development experience in different type of websites. My specialization is in Angular Development, CSS, HTML5, MYSQL, XD Photoshop, jQuery and many more. I have worked on user interface designs, concept visualization and website theme designs to development.
Specialties:
Front End Development
HTML5
CSS3
jQuery
XD Photoshop
Responsive Design
PHP
Mysql
Wordpress,
Angular
Vue / Vuex
I also have some experience in the following open source CMS:Wordpress,Joomla, drupal, oscommerce, magento (php based).
I have worked in different role .
Front-End Web Developer / UI Designer

Skills
Ecommerce Development
Web Development
AngularJS Developers
Ecommerce Developers
CSS Developers
Front End Developers
JavaScript Developers
PHP Developer
Web Designer
Wordpress Developer
Work Experience

No Work Experience Available
Portfolio

No Portfolio Available
Education
B.tech | kurushetra university
2007 - 2011
Certificate

No Certificate Available
Availability
As needed - open to offers