Data entry specialist needed
About 16 days ago
Fixnhour Escrow Protection
Fixed Price
Less than $100 Budget
14 days, 8 hours left
India
Job will start on 23 Nov, 2021
Hello.
I am in search of a data entry specialist. You need to enter data from a spreadsheet to a website. Accuracy is important. Tutorial would be provided.
A desirable candidate:
* Mut have a desire to learn new things
* Must work on regular basis
* English should be conversational
* Can complete task on short notice.
The task would be repetitive and in bulk. Must respond to messages.
Looking forward to working with you.
Thanks!
---
---
ABOUT CLIENT
Country Not Specified
TimeZone not specified
$0.00 Total Spent
0 Hires, 0 Active
1 Jobs Posted
0% Hire Rate, 1 Open Job
Member Since
About 16 days ago
---
Preferred Qualifications
Freelancer Type:
Beginner
Job Success Score:
Not sure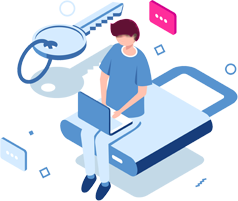 To post your proposal, you have to register or sign in first !