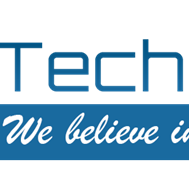 Kolkata, India
Aug 08, 2022
Member since
Websites and mobile apps full stack development
About
With high volume of work and great number of Reviews, we at Techpenta e-Solutions Pvt. Ltd, are the pioneer in the field of developing inventive IT Solution on multiple ranges of platforms like WordPress, Core PHP, Code Igniter, MySQL, Magento, AJAX and Javascript for 10+ years. Our clean and semantic code is ideal for SEO and compatible for mobile devices.
By taking care of every technicality we at Techpenta , makeover the entire process simple with our committed workforce.
The innumerable reviews for our work on different fields, especially on word press platform are the proof that our work has won the universal ranking. You can see our work here
Our services range from PHP to CMS Web Development.
PHP4/PHP5
+ HTML5/CSS3
+ PSD to HTML/Mobile Website (include RTL)
+ Responsive Website
+ Wordpress Web Development, Word press plugins
+ Ecommerce Website
+Bootstrap latest
+jQuery
+Angularjs
+nodejs
+ionic framework
Skills
Ecommerce Development
Mobile Development
Scripts & Utilities
Web Development
Graphics & Design
Photography
AngularJS Developers
Ecommerce Developers
CSS Developers
Full Stack Developers
React.js Developers
Mobile App Development
SEO Expert
Graphics Designers
PHP Developer
Web Designer
Wordpress Developer
Work Experience
Techpenta E-Solutions Pvt. Ltd. |Director
2010 - Present
Portfolio

No Portfolio Available
Education
B.tech | West Bengal University Of Technology
2003 - 2007
Certificate

No Certificate Available
Availability
As needed - open to offers