Hire the best
freelance mobile app developers
Get connected to the right professionals to get work done quickly and in the most desired manner possible. Hire experts on a project basis or at hourly rates.
Get Started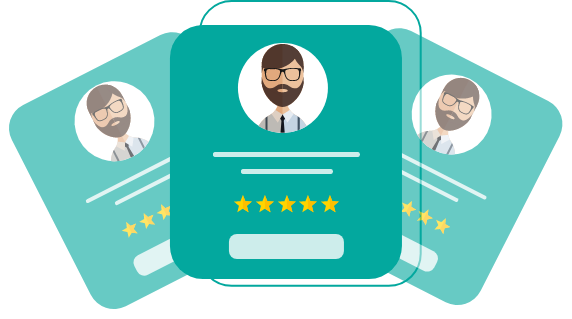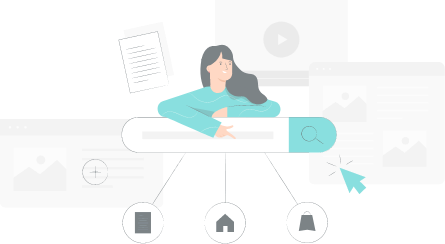 Sorry, no freelancers have registered for yet.
We are constantly updating our database onboarding new freelancers. We'd be glad to inform you once we have someone here to help. Don't mind registering with us. Click here to register. You might want to search for similar topics.
How it work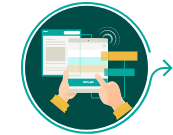 Post a job
UX/ UI experience and marketing savvy- all of these include in the portfolio of a top-notch mobile app developer in order to bring it all to life.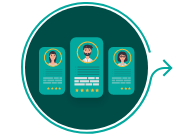 Freelancer come to you
UX/ UI experience and marketing savvy- all of these include in the portfolio of a top-notch mobile app developer in order to bring it all to life.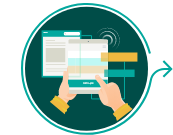 Collaborate easily
UX/ UI experience and marketing savvy- all of these include in the portfolio of a top-notch mobile app developer in order to bring it all to life.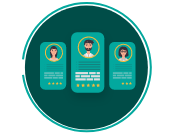 Payment simplified
UX/ UI experience and marketing savvy- all of these include in the portfolio of a top-notch mobile app developer in order to bring it all to life.
How to hire freelance Mobile App Developers
How to Hire Top Mobile App Developer
Building a mobile application is an on-going project for IT companies – frequent updates and launching latest versions to keep up with the dynamic mobile technology world. A successful mobile app process requires proper strategies, plenty of expertise, UX/ UI experience and marketing savvy- all of these include in the portfolio of a top-notch mobile app developer in order to bring it all to life.
So how you will get a mobile app developer? Here's give some tips on how to find a freelance mobile app developer at Fixnhour?
What are the necessary Factors to be considered While Shortlisting Mobile App Developers?
As you're in search of available mobile app developers, it would be helpful to shortlist the candidates you may want to interview. Screening of profiles can be done through on the basis of these aspects-
Developer's Experience -

Experience plays an important role to undertake any task. If you're planning to hire a freelance mobile app developer be ensure that the person should be more confident and have efficient development skills.

Past Work –

Before hiring a candidate, it is required to know about his/ her past projects. It provides you a clear understanding about their proficiency in app development. This way, you can select the candidate as per requirements.

Inputs from Developer's Side –

It is required to know that whether or not your developer is interested in the project by giving useful inputs from his side. This will guide to know whether this idea will be successful or not.

Resources -

Designing and developing an app is not a simple task. It is vital to have resources to complete the work. In this relation, you should use latest technologies, software and tools which are required to build a fully functional app.

Ability to Develop Apps That Run on Multiple Platforms -

The developer you're hiring should be abled enough to build applications for multiple platforms. In order to target wide range of target audiences, develop an app that can run on all major platforms, such as- iOS, Android and Windows. Clear this point before hiring a freelance mobile app developer.

Developer's Fees -

Do the rates charged by developer fit in your budget? It is required to keep check on your budget but don't let this price factor affects you at this point. Hire a mobile app developer may come at a cost, but it's worth it as it will fetch you good returns in near future.

Client reviews –

Check out their portfolio and have a look on reviews of past clients. It will tell you why to work with a particular mobile app developer.
Write an effective Job Description for the post of Mobile app Developer?
There are several phases involved in app development which should be linked with mobile app developer, i.e. designing, coding, APIs, testing and backend integrations. A well-skilled app developer should be experienced with UX and UI designing and actual programming, i.e. APU integration or coding in particular cross-platform software.
When writing a job description, it is obvious to first write project requirements in as much as in detail thus to hire a freelance mobile app developer in your budget. It will also assist to determine an estimated cost of hiring. For example- if you have preferences with programming language and platform, mention them. Besides this, if you need a person who can code in Swift 3, then mention to hire an iOS developer with current iterations of the language.
Or you want to create a mobile application with Xamarian or Kotlin, you'll need to hire an expert who knows how to compiled an app successfully into Native environment. Furthermore, there are some other things which should also include into job description, such as-
The target platform on which you want to build your app, i.e. Android, iOS, hybrid, Windows or cross platform.
The project scope, that outlines development and designing part as well as all deliverables.
Any API integration or other technical specialities the person should know.
The target audiences of the app
The project timeline, budget and any milestones
Design specifications including imagery, colour palette, fonts, any logos and other brand guidelines.
Job Title –
Job Summary–
XYZ Ltd. is looking for freelance iOS developer who possesses a passion for pushing mobile technologies and can work with our remote team of talented engineers on designing our new social media mobile app for new generations.
Responsibilities
Support the entire application lifecycle (concept, design, test, release and support)
Produce fully functional mobile applications writing clean code
Gather specific requirements and suggest solutions
Write unit and UI tests to identify malfunctions
Troubleshoot and debug to optimize performance
Design interfaces to improve user experience
Liaise with Product development team to plan new features
Ensure new and legacy applications meet quality standards
Research and suggest new mobile products, applications and protocols
Stay up-to-date with new technology trends
Requirements
Demonstrable portfolio of released applications on the App store
In-depth knowledge of at least one programming language like Swift and Java
Experience with third-party libraries and APIs
Familiarity with OOP design principles
Excellent analytical skills with a good problem-solving attitude
Ability to perform in a team environment
BSc degree in Computer Science or relevant field
Mobile App Developer FAQs
What is a Mobile App Developer?
A mobile app developer is a programmer who knows to develop several software for mobile devices. They can leverage a different toolkit of programming and UX/ UI design skills to build mobile apps for iOS, Android and Windows operating system. Below is mentioned following skills to have in a freelance mobile app developer-
Knowledge of programming languages, such as – Java from android, JavaScript for cross-platform and Objective-C/ Swift for iOS app development.
Fundamentals of UX/ UI designs
Cross-platform mobile app development frameworks, i.e. React Native, Flutter.
Have experience with Apple App Store and Google play approval process
Experience of REStful services, APIs and third party library integration.
Why to hire mobile app developers?
The best way to hire mobile app developers is to demonstrate your needs. As if you're switching from an existing app to the latest version of iOS? Or you need to create an Android app from Scratch? Will these apps be based on any unique technologies like AI, VR etc. which requires special technical expertise? So hiring a mobile app developer on these parameters helps in meeting our business requirements. It enables customers to easily access your products and services thus you can engage with customers in better way and also offer them business-values. Moreover, mobile apps also enable to resolve customers' issues by resolving them initially and save market reputation.
What will be the Cost of hiring a mobile app developer?
The cost of hiring and the budget of project becomes a major concern when it comes to hiring a mobile app developer. Whether you are working with a native OS or platform-independent software, making a project from scratch or integrating it with further modifications, you'll need a skilled app developer for your project. Following are some cost factors for hiring a mobile app developer-
1. Your working platform-
The cost of your project depends hugely on what type of platform you're working on regarding that project. It can be android, iOS, or Windows having functionalities to be hybrid, web-based or cross platform application. Developing an app bounds you into that specific platform. Many companies want apps that can work on multiple platforms. They prefer apps to be hybrid, and it does not require the developer to be skilled and an expert in this area. They should only know the basics for developing cross-platform apps. For such reasons, the developers are easily available and affordable.
2. Complexity of the project –
Mobile app development projects take anywhere from a week or six months to be ready and functioning. Therefore, the time and deliverables should be decided beforehand to make the development process run smoothly. The developer should know what types of designs, integrations, and other features that are required by the company. They should also be skilled enough so as to deliver the project within the expected time duration. Such practices contribute in making a cost effective budget for the project.
3. Developer's experience, location and rate –
These factors play a key role in any project. An experienced and skilled developer is always the priority but his/ her location also vital to estimate project cost. Freelance Xamarian developers and PhoneGap developers' charges between $10 to $60, on the basis of location and experience.
Hiring Freelancers is absolutely Free!
We've got you covered for all business needs
Hire Freelancers