Hire the best
freelance seo expert
Get connected to the right professionals to get work done quickly and in the most desired manner possible. Hire experts on a project basis or at hourly rates.
Get Started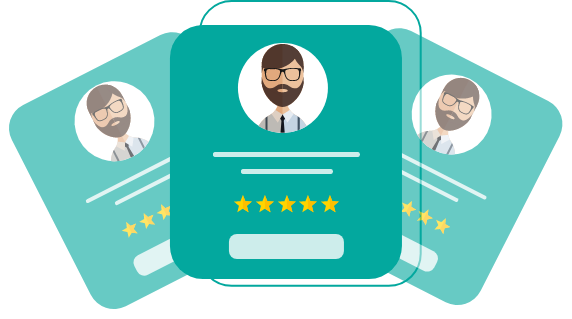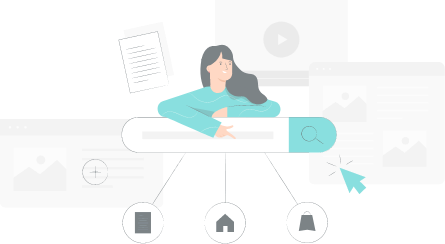 Sorry, no freelancers have registered for yet.
We are constantly updating our database onboarding new freelancers. We'd be glad to inform you once we have someone here to help. Don't mind registering with us. Click here to register. You might want to search for similar topics.
How it work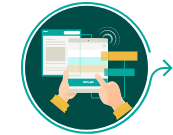 Post a job
UX/ UI experience and marketing savvy- all of these include in the portfolio of a top-notch mobile app developer in order to bring it all to life.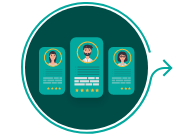 Freelancer come to you
UX/ UI experience and marketing savvy- all of these include in the portfolio of a top-notch mobile app developer in order to bring it all to life.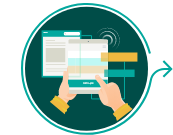 Collaborate easily
UX/ UI experience and marketing savvy- all of these include in the portfolio of a top-notch mobile app developer in order to bring it all to life.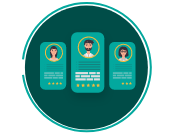 Payment simplified
UX/ UI experience and marketing savvy- all of these include in the portfolio of a top-notch mobile app developer in order to bring it all to life.
How to hire freelance SEO Expert
How to hire top SEO Experts
In this digital era, websites are the new source of business expansion. A well-managed or optimize website stands out effectively in a crowd than a well-designed website and provides you high traffic. Although, it is not an overnight process, it requires proper research, sculpting best strategies and then letting the Google crawlers index to proclaim the existence of your website on online platform.
So, how to find an SEO expert? Following are some tips that can be helpful:
If you're looking to be ranked top on major search engines like Google, then an SEO developer can help you in performing the search keywords, generating SEO content, and also on-site optimization.
How can I shortlist SEO professionals?
Making a shortlist of the candidates that may be suitable for the interview can be beneficial. You can make criteria for profiles like:
a) Industry fit – The candidate who understands the industry can help you reach the targets.
b) Experience of projects – You can check the candidate's profile for specific set of skills and experiences like reviewing his performances with Google Search Console.
c) Feedback – You can check the reviews from the previous clients that can help you determine the best SEO expert for the job.
How to write an impressive SEO expert job description?
An effective SEO job post should include-
a) Scope: List all the deliverables that you'll need; from SEO audits to link building.
b) Length of project: Job post should mention whether the project is smaller or a larger one.
c) Background: Put all the SEO needs you expect into a freelancer profile. If you wish to work with some particular industry, software, or marketing channels, you can also mention them.
d) Budget: You can set a budget according to the needs and preferences. And it could be based on hourly-rates or fixed-price contracts.
Below is given a sample of SEO specialist job description-
Title- Required a technical SEO expert for tech start-up.
Job Summary:
We are a digital marketing agency that works with tech start-ups. Now, we're looking for a freelance SEO expert who can work with our top clients, help them develop SEO and content strategies, manage SEO optimization and marketing activities. If your initial results will meet our expectations, there's a potential you may work for us permanently.
Deliverables:
Execute tests, collect and analyze data and results, identify trends and insights in order to achieve maximum ROI in paid search campaigns
Track, report, and analyze website analytics and PPC initiatives and campaigns
Manage campaign expenses, staying on budget, estimating monthly costs and reconciling discrepancies.
Optimize copy and landing pages for search engine marketing
Perform ongoing keyword discovery, expansion and optimization
Research and implement search engine optimization recommendations
Research and analyze competitor advertising links
Develop and implement link building strategy
Work with the development team to ensure SEO best practices are properly implemented on newly developed code
Work with editorial and marketing teams to drive SEO in content creation and content programming
Recommend changes to website architecture, content, linking and other factors to improve SEO positions for target keywords.
Requirements
Proven SEO experience, can manage PPC campaigns across Google, Yahoo and Bing.
Solid understanding of performance marketing, conversion, and online customer acquisition
In-depth experience with website analytics tools (e.g, Google Analytics, NetInsight, Omniture, WebTrends)
Experience with bid management tools (e.g., Click Equations, Marin, Kenshoo, Search Ignite)
Experience with A/B and multivariate experiments
Working knowledge of HTML, CSS, and JavaScript
Knowledge of ranking factors and search engine algorithms
**Interested candidates can submit their proposal by month, day, year**
SEO EXPERTS FAQ:
What is SEO?
SEO stands for Search Engine Optimization. It refers to all the activities that help search engines come up with better and more relatable search results. The more relevant search engine is with the content, the higher you'll rank.
Below is given key components of a SEO Expert-
Keyword research (keyword planner, SEMrush)
SEO content generation and planning
Off-site optimization (guest posting and link building)
On-site optimization (HTML headers, images and all text)
Why hire SEO experts?
If you need to be ranked high on major search engines like Google, you need a SEO expert for that. If you try to optimize some queries on the App Store, you need a SEO expert. The cost of your SEO project depends on the scope of the project and the specific set of skills you need to make the project come alive.
What is the cost to hire an SEO expert?
Critical thinking –
It is important for a SEO person to have analytical mind and creative thinking. A strong observation power assists you to get solution of all problems. SO, being a freelance SEO Expert to have strategic and analytical mind to carry out conversation.
Technical knowledge –
The main component of SEO is HTML coding, so it is important for you to be well-known with HTML tags. You also have to know the codes to build web pages in effective manner.
To host SEO campaigns –
A SEO expert has web hosting experience, it assists him to get a better web hosting provider as well as keep on a track of website's uptime and downtime. It makes you able to have the uptime of website increased.
Patience –
It has been overviewed that SEO campaigns doesn't provide instant results, you have to wait for a definite time period before employing any SEO tool for evaluating performance. So, patience is the key of SEO.
Knowledge of content-
A good SEO professional is aware with the fact, "quality is placed over quantity". Knowledge of right content enables to provide useful information to website visitors and drive traffic on your website.
What does an SEO expert do?
SEO is not just a one time job. It's just a trick to identify your needs. For example- do you want to be in top ranking on major search engines like – Google or you want to optimize for something specific – queries on Apple App Store? Would you like to need someone who increases guest-posting network for link building?
Hence, a freelance SEO Expert will help you in all these things and give life to your web project. Although, the cost of a SEO project relies on the scope of work and certain skills.
How much cost it requires to hire a SEO expert?
It is hard to determine the actual cost for Search Engine Optimization. Budget of a SEO expert depends on several factors, it starts from $25 per hour to $10000 per month. Here is given various factors that helps you to determine cost of a SEO developer, such as –
Types of services – Before hiring any SEO person, check what services you'll get from them, i.e. On-page and Off-page SEO, Ranking on Google, White Hat SEO solutions, PPC, social media marketing and many more. After this, decides the costs on the basis of these variables –
Pay by the hour –
The good –
It is cost effective method as you only have to pay for the hours they worked.
The bad –
SEO projects requires remodelling sometimes, so we cannot decide how much time it will take. If you have specific goal, then paying for hours may be not good for your; it affects your budget.
Flat project rate –
The good –
You exactly know the amount to get this work done.
The bad –
As clear above, it is hard to estimate how long a project take, so rates may be increased as the project will progress.
Performance-based pricing
The good –
You don't need to pay when developer is not performing.
The bad –
You have very less to get this offer as developer takes all the responsibility on themselves. So, if they perform well rates may be high.
Factors that may affect the cost of hiring a freelance SEO expert-
SEO specialists should have numerous skills so as to deal with those aspects which affect website rankings. In order to understand, how to improve web-pages and rankings, they must know what is content marketing, social media, video, pay-per-click advertising etc. All these things require a lot of experience which may higher in cost.
If hire a freelance SEO Expert, first go through with their skills, technologies, past projects; all these information is available in their portfolio. On the other hand, if you hire SEO agencies then learn about their results before hiring; may be SEO is not their speciality, just included into a marketing package. Moreover, larger the team, the larger your budget.
Average cost for SEO projects
Before identifying the estimated, make sure you have an adequate SEO strategy to defined goals in place. If you don't have, you can connect an SEO specialist to create a best one. It is important to be realistic with your goals so to estimate budget properly. How much you want to pay to a new customer? High brand awareness? A qualified lead?
In this competitive environment, it is difficult to reduce the rates of a freelance SEO expert often stuck in various projects which are big in scope and goals Note that, higher the rate doesn't specify their experience, just like lower the prices doesn't always reflect their skills. Following is given ranges of SEO experts on these categories –
Hourly rates –
Monthly retainers -
Hiring Freelancers is absolutely Free!
We've got you covered for all business needs
Hire Freelancers