Hire the best
freelance ios developers
Get connected to the right professionals to get work done quickly and in the most desired manner possible. Hire experts on a project basis or at hourly rates.
Get Started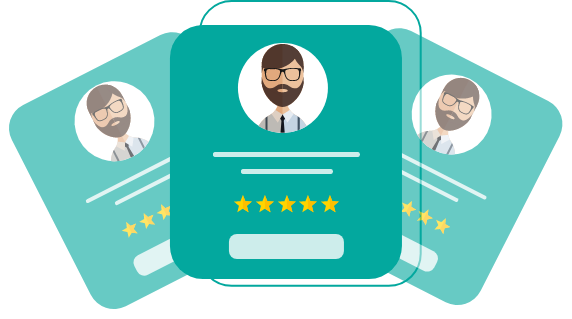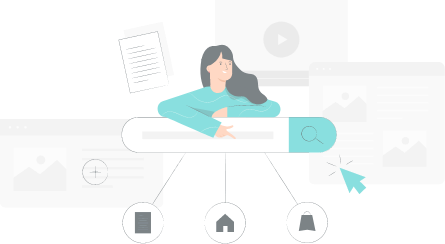 Sorry, no freelancers have registered for yet.
We are constantly updating our database onboarding new freelancers. We'd be glad to inform you once we have someone here to help. Don't mind registering with us. Click here to register. You might want to search for similar topics.
How it work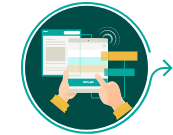 Post a job
UX/ UI experience and marketing savvy- all of these include in the portfolio of a top-notch mobile app developer in order to bring it all to life.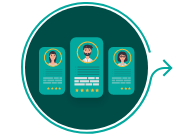 Freelancer come to you
UX/ UI experience and marketing savvy- all of these include in the portfolio of a top-notch mobile app developer in order to bring it all to life.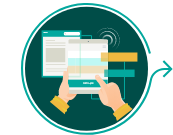 Collaborate easily
UX/ UI experience and marketing savvy- all of these include in the portfolio of a top-notch mobile app developer in order to bring it all to life.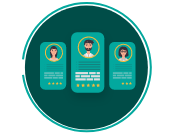 Payment simplified
UX/ UI experience and marketing savvy- all of these include in the portfolio of a top-notch mobile app developer in order to bring it all to life.
How to hire freelance IOS Developers
How to hire iOS Developer
Planning to build a featured-rich iOS app with low price and in a stipulated time frame? If you're interested to build an existing app into latest iOS version from scratch, an iOS developer can provide assistance to you.
But the question is how do you find iOS developer? What are points should be considered before you hire iOS programmer on Finxhour?
What is iOS app development?
iOS is one of the most popular mobile app development platform worldwide. The operating system was introduced by Apple.Inc for its hardware which is presently empowering several companies' mobile devices. iOS development tools and languages are- Objective-C, Swift, Xcode etc. Along with this, iOS user-interface relies on the concept of direct manipulation by using multiple touch-gestures.
What are the roles and responsibilities of iOS developer?
It is important to know roles and responsibilities when you're searching a freelance iOS developer. The programmers are responsible for building mobile apps powered by Apple's iOS OS. Ideally, it is essential for an iOS developer to know two main programming languages, such as- Swift and Objective-C. To know more, check it out-
Designing and building mobile apps for iOS platform
Fixing bugs in applications and resolving application bottlenecks
Maintaining code and atomizing of mobile apps.
Ensure quality and performance of mobile applications against specifications
Acknowledge with unit-testing for robustness, including usability, edge cases and general reliability.
Collaboration with cross-functional teams to design, outline and create new features.
How to shortlist your freelancer iOS developer?
As applications are submitted, the next step you should take is – shortlisting the candidates to whom you want to take on interview phase. Below is given some points to focus-
Professionalism –

In order to know people's professionalism you can check it out their Finxhour profile. It shows how effectively they've tailored their submissions or projects.

Talent –

It means how effectively a developer can dealt with critical issues occurred in app development and worked on projects of a specific industry. It will be clearly mentioned in their proposal, portfolio and profile as they've have included the time, skills and latest technologies have been used in completion of previous projects.

Experience –

To know more about their experience, pay attention to the projects they've done in a time period, thus to choose the best one.

Feedback –

By reviewing the comments and reviews of previous clients, you can know more about their work. This provides you an insight about their ability to do things, communicate, resolve problems and produce apps.

Portfolio –

Before shortlisting, have a look on their app portfolio, it represents how imperatively the developer use his/ her skills to meet client-requirements. Also keep an insight on apps which are successfully running on app store, imperative UI designs, easy to use and have no bugs or lags. Evaluation of all these parameters assists you to shortlist a freelance iOS developer who can work on both front-end and back-end development.
What skills are required in an iOS developer?
When you hire a freelance iOS developer, the person should have certain skills, i.e. communication, leadership, problem-solving, analytical, time-management, technical and so on that supports in effectively managing remote working framework. But most importantly, here are some technical skills which a developer must know, such as –
Proficiency in programing languages – Swift and Objective-C
Knowledge of Xcode IDE
Understanding of Restful APIs, UI and UX design standards
Familiar with code versioning tools, i.e. Git
Knowledge of Core Data Framework
Understanding of Apple human interface guidelines
iOS developer FAQs
What does an iOS developer do?
An iOS has numerous set of tasks that they lay on their shoulders. The borders of an iOS developer go beyond than writing code, they participate at all stages of app development, i.e. from planning, designing including- (wire framing screens, building UI) to testing and launching the app to App store. They also ensure to keep your app updated with new trends in iOS or Swift release. In the industry, skills of an iOS developer classified into three categories, such as –
Junior level –

The entry level iOS developer is responsible for commonly work alongside with their experienced team members to enhance knowledge and skills. They usually take 2 or 3 years to level up their work and coding capabilities.

Middle level –

At this stage, developers moved from beginners and get good knowledge by working with complex projects. Middle level iOS developers have more independency to work on variety of projects.

Senior level –

A well-experience iOS developer has seen tons of codes and publish numerous apps are called as- Senior level iOS developer. Typically, these programmers not only involved in coding process but also know to deal with testing, security matters and API integration.
How much cost it requires to hire a freelance iOS developer?
To hire a freelance iOS developer, your needs should be considered thoroughly. The specifications of the needs define the cost of the freelancer. These cost rates can depend on following factors:
1. Timeline of the project: Decide what you want for an iOS application to be, based on its derivatives, phases and the time taken for it to complete. Therefore, hiring a freelancer should be according to the time.
2. Developer's experience: Hiring a developer with great experience will be beneficial for your project. A higher level developer should have knowledge of Xcode, Cocoa Touch, Swift, server side scripting, database administration and integration, etc.
3. Scope & complexity of project: - Timeline and budget are accepted to be grow and goes beyond to the initial scope, it may be challenging for you. It is essential to outline all challenges, like does your app requires API integration, whether it can handle sensitive data or any other complex customization? Clearing all these aspects at initial level helps in reducing cost and decides estimate time.
Factors to consider before hiring a iOS developer?
In order to ensure your hiring process of freelance iOS developer, following are the factors which you should consider, such as –
Communication –
It is one of the most vital factors when it comes to hire an iOS developer from remote areas. Barriers like- language barrier, time zone differences etc. can affect your work. So always ensure that the person is familiar with your language thus to ensure smooth functioning.
Expertise –
It is all about how effectively the person can deal with apps and projects. But, here the challenge is every business has different requirements and ideas. Hence, to learn about their expertise you can go through their portfolio as it clearly speaks about their efficiency to manage projects.
Portfolio –
By checking their portfolio, you can get to know more and more about a candidate. You can assess the apps on which they've worked and measure their proficiency as well.
Tips & Best Practices
Developers are important during the course of app development – You'll work your developer for various purposes, such as- define the concept, storyboard, design UI, prototype, setting up server side like – databases and so on. At this time, an experienced iOS developer plays a crucial role of advisor and guide in all these phases to build an app.
The MVC paradigm is a core principal – Model view controller is a pattern that breaks codes into three functions – UI, the software and data which communicate between the two controllers.
A design pattern is a scaffolding of an app's building blocks – In software design, a design pattern solves various problems from numerous patterns. As these patterns render appropriate solution of coding bugs occurred in day to day life, makes developers to write new codes and easy to edit
Build front-end and back-end of app – An experienced iOS developers know how to manage front-end and back-end development of your app. It means the person simultaneously deal with UI design and create a foundation framework and APIs for back-end support.
Reasons to hire freelance iOS Developer at Fixnhour
Mobile app development is one of our key services which we deliver to our customers. We have a broad range of freelance iOS developers who have built various mobile and web apps. Each project has its each requirements, Fixnhour works with several tools and technologies to provide you expertise for different industries, i.e. retail, banking, IT, Finance etc.
Our Agile methodology based structured provides customers' a high level of flexibility and transparency. By using this methodology, we assure our clients to see results after each sprint and make modifications as per the requirements.
I hope this guide will help you to overcome with the challenges occurred while hiring a freelance iOS developer. If you've any questions or any consultations, contact our supporting team (please put link of contact team), it is free of cost
Hiring Freelancers is absolutely Free!
We've got you covered for all business needs
Hire Freelancers