Can You Write About the Outdoors?
About 8 months ago
Fixnhour Escrow Protection
Fixed Price
Less than $100 Budget
1 hour left
Anywhere
Start Immediately
Needs to hire 7 Freelancers
**Calling All New & Accomplished Freelancers**
To start, we are testing 1200-word articles, in search of the best talent to own our longer content. We have projects in many niches (so always looking for long-term writers), but this project is in the outdoor space, specifically in the fishing niche.
This is the perfect gig if you are interested in getting 5★ positive feedback on your
Fixnhour
profile. Also great for long-term positions because we have
Fixnhour
writers who started here & have rapidly improved their rates. Climb the ladder as you prove yourself. ;-)
How It Works:
1. After onboarding, you pick a topic from the provided list.
2. The articles follow a very specific template that removes guesswork from writing, formatting & speeds research time. You then research/write the article.
3. We check your work against the provided guidelines & go from there.
Tips For You:
- Put some thought into your answer to the screening questions.
- Include relevant writing sample links or attachments (if not already on your Fixnhour
profile or portfolio).
- Hint-Hint: No deadlines are given, but we have many articles and are looking to move fast.
- Zero-Tolerance Policy for Plagiarism & Fluff.

Respectfully.
---
---
ABOUT CLIENT
Country Not Specified
TimeZone not specified
$0.00 Total Spent
0 Hires, 0 Active
36 Jobs Posted
0% Hire Rate, 36 Open Job
Member Since
About 4 years ago
---
Preferred Qualifications
Freelancer Type:
Beginner
Job Success Score:
Not sure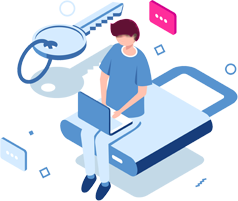 To post your proposal, you have to register or sign in first !