Home page designer required
About 10 days ago
Fixnhour Escrow Protection
Fixed Price
Less than $100 Budget
20 days, 2 hours left
Jaipur, Rajasthan, India
Job will start on 03 May, 2021
Looking for someone to design a home page. It is for a custom website, so no WordPress or Wix designer please. Looking for a modern design, something relevant to the times.
---
SKILLS
CSS Developers
Graphics & Design
---
ABOUT CLIENT
Country Not Specified
TimeZone not specified
$194.00 Total Spent
0 Hires, 3 Active
61 Jobs Posted
0% Hire Rate, 58 Open Job
Member Since
About 2 years ago
---
Preferred Qualifications
Job Success Score:
Not sure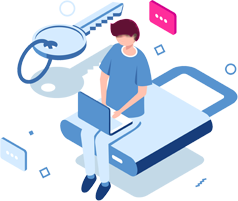 To post your proposal, you have to register or sign in first !