Create a dynamic, animated Google slides presentation
About 14 days ago
Fixnhour Escrow Protection
Fixed Price
Less than $100 Budget
16 days, 21 hours left
Mumbai, Maharashtra, India
Job will start on 10 Apr, 2021
I am creating an important webinar and I have all of the information and art that I want to use but I need a presentation design that is interesting, engaging, has some animation, filled with color yet still very professional and elegant.
Provide example of your work to be considered for this project. This project will be steady work for the right candidate.
---
SKILLS
CSS Developers
Graphics & Design
UI Designer
---
ABOUT CLIENT
Country Not Specified
TimeZone not specified
$0.00 Total Spent
0 Hires, 0 Active
61 Jobs Posted
0% Hire Rate, 61 Open Job
Member Since
About 2 years ago
---
Preferred Qualifications
Job Success Score:
Not sure
PROPOSAL
(1 PROPOSAL, 0 Invites)
Avg $35.00

High $35.00

Low $35.00
Rank: 0
$0.00 Earning
0 Jobs
Submitted: 08 Apr, 2021

01:25 PM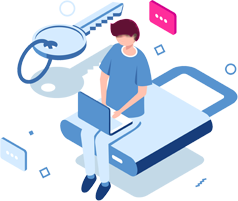 To post your proposal, you have to register or sign in first !