Website content writer
About 14 days ago
Fixnhour Escrow Protection
Fixed Price
Not Sure
16 days, 19 hours left
India
Start Immediately
I am looking for someone who can write website content for Non Profit website. I am considering about 6 tabs and need someone to write out the content for the site.
This is a non profit program, please be experienced in writing and getting clear points across.
---
SKILLS
Proposal writing
Web Development
Content Writer
Writer
---
ABOUT CLIENT
Country Not Specified
TimeZone not specified
$110.00 Total Spent
0 Hires, 1 Active
54 Jobs Posted
0% Hire Rate, 53 Open Job
Member Since
About 2 years ago
---
Preferred Qualifications
Freelancer Type:
Beginner
Job Success Score:
Not sure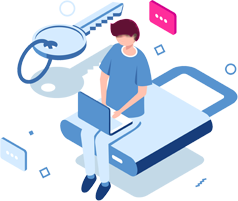 To post your proposal, you have to register or sign in first !